Compass Rose Thoroughbreds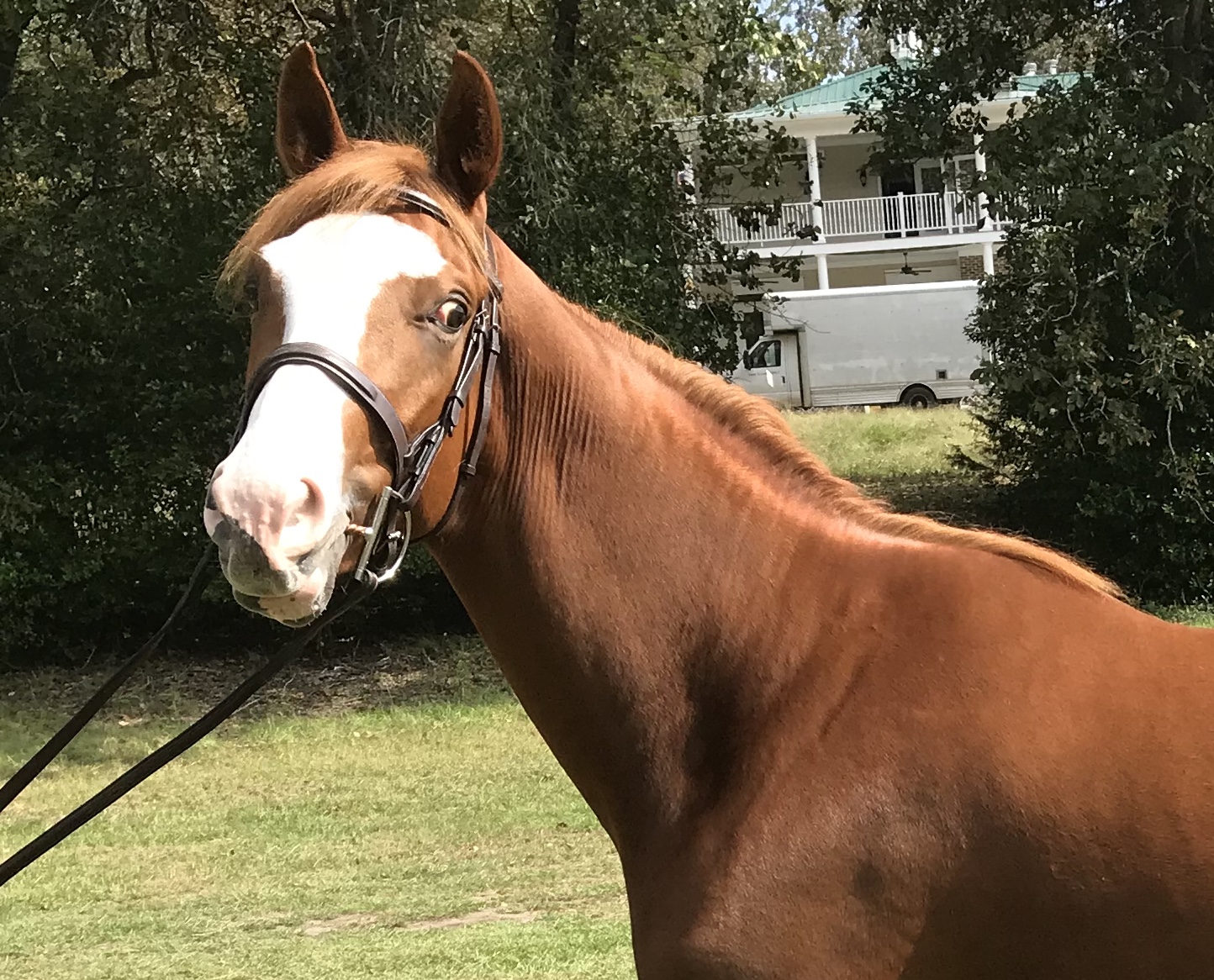 It is commonly said that you can't have just one horse, we've found that that goes for Thoroughbreds in particular. It started when we acquired our first off the track Thoroughbred, Pyrios. At just 3 years old he needed some time for his brain and some rehab for his body. He came along so wonderfully that we decided to continue with other OTTB's. Having access to Laser therapy, PEMF therapy, Theraplate vibration therapy and many years of rehab experience, we decided we are perfectly set up for restarting OTTB's and helping them find their perfect second careers. This year we have our sights set on supportive programs like the RRP Makeover, T.I.P and Take2. Each horse that is RRP eligible will be marked as such. Below is a list of thoroughbreds that we are currently working with. Each horse is at a different stage in his or her second career.
Meraki is an RRP elligible 16.1hh 4 year old. He retired from the track in early December and has been doing amazingly at getting fat and starting his new career. He is a prime prospect for a field hunter. He has just started back walking and trotting but has already started walking out in the fields and woods at our farm with our dogs. He has a great head and takes everything in stride the way a much older horse would behave, we see great things on the horizon for this sweetheart.
Pyrios is a 15.2 4 year old OTTB, he is not RRP illegible (no recorded time). He is currently turned out but will be restarted in February.
CRT Sponsors
We are so excited to announce that Compass Rose Thoroughbreds has 2 amazing sponsors for the 2019 show season: Cavalor and Devoucoux!
Cavalor was born in 1989, the brainchild of a young agricultural engineer named Peter Bollen. He had just completed his thesis, "Nutrition of the Sport Horse," and was hired by a Belgian company whose managing director shared two of Peter's passions: equitation and horse nutrition. Together they decided to launch a line of products dedicated to the nutritional needs of high-performance horses.
Throughout the next two decades, Cavalor built an international reputation as the world leader in equine nutrition for high-performance horses. Cavalor has helped thousands of horse owners and competitors understand this very simple but crucially important equation: Proper Nutrition and Care = Top-level Performance.
Today Cavalor products are available in more than 50 countries worldwide and are used by champion riders. Cavalor offers a complete line of horse feed, supplements and care products. All are the result of years of intense research and development, thorough testing, selection of the highest quality ingredients, and strict manufacturing and quality control processes.
Devoucoux is wholeheartedly dedicated to the partnership between horse and rider, and has been working to promote it since 1985. Our saddles and accessories require the expertise of six different trades (master crafts) within the saddlery profession, all of them central to our workshops in the Pays Basque. Cutting, preparing, assembling, putting together, machine stitching and hand stitching result in a harmonious balance – a constantly evolving savoir-faire that gives our models elegance, expertise and comfort. Innovative by nature, we have no qualms about pairing up the latest technology with craftsmanship. Whether for D3D panels or vegetal leather, we are constantly investing so that our leading world products remain so and our novelties become so. This is our way of making passion last.